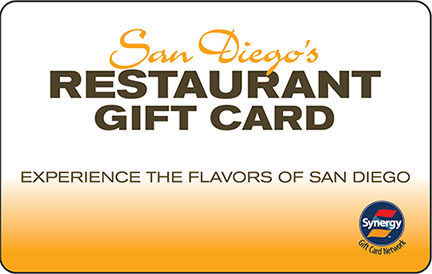 The San Diego Gift Card is accepted at over 100 restaurants in San Diego and is also accepted at participating restaurants in New Mexico and Colorado Springs. Costco members purchase two $50.00 Gift Cards for $74.99 (25% Savings)
The San Diego Gift Card makes a great Gift for any occasion. Cardholders can enjoy using ONE Gift Card at restaurants and businesses of their choice.
Give the Gift of Choice and save 25% on your purchases.
You can purchase the San Diego Gift Card at participating Costco Locations. or on-line at Costco.com